WordPress was once launched as a pure blogging platform with a dynamic homepage. By default, the latest posts are displayed in reverse chronological order on the start page of a WordPress website. However, the popular content management system is no longer only used by bloggers and is now suitable for any kind of website. Therefore, most website operators prefer to use a static page as start page.
How to set a static page as start page with WordPress is explained in this article.
Setting a static page as the start page
To set up a static start page, we first have to create a page. If you don't know the difference between pages and posts yet, I recommend you read the following article first: WordPress pages vs. posts – What is the difference? If you have already created a page that you would like to set as your start page, go directly to the second step.
Step 1: Create a page under Pages > Create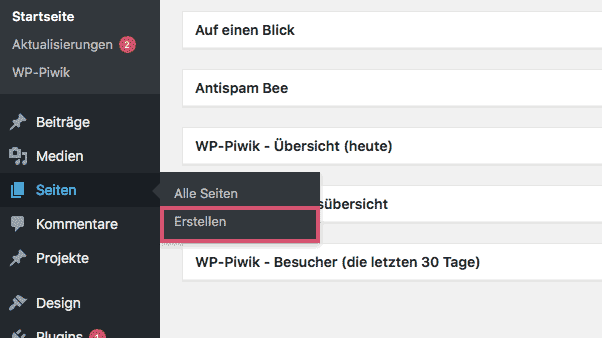 Give your page a title
Add all necessary contents and
Publish the page when you are ready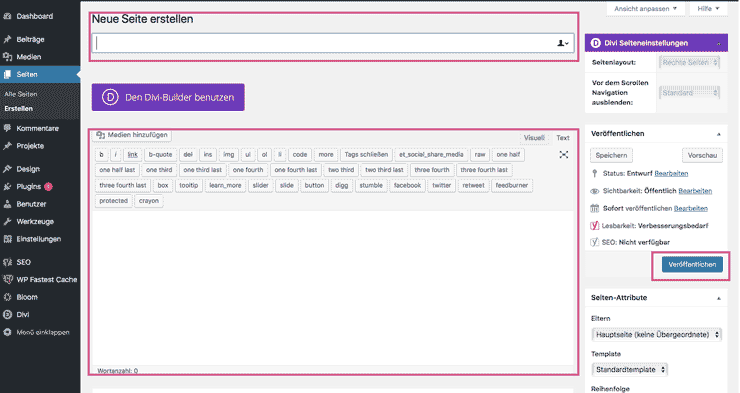 If you don't know how to create content yet, you can find all further information in our WordPress-Editor Tutorial.
Step 2. select WordPress start page
Now go to Settings > Read and set the selection to "a static page".


Under the tab "Home" you can now select the previously created page to set it as your home page. If you are writing posts, i.e. if you have a blog on your website, you can also define a post page. This is where all of your posts will appear. You will find more useful settings in our article on the most important settings after installing WordPress.
Still have questions?
Suggestions for improvement or suggestions for further articles? Then use the comment function below this post!
We can also do the tutorial for you. Just send a request to adfreak!