You want to set the correct time for your WordPress website? Then this is the right post. Meanwhile there are many ways to install WordPress and some of them use the "wrong" time format as default.
Change WordPress time format
The time format can be adjusted under Settings > General. For the German standard we select the first setting "G:i".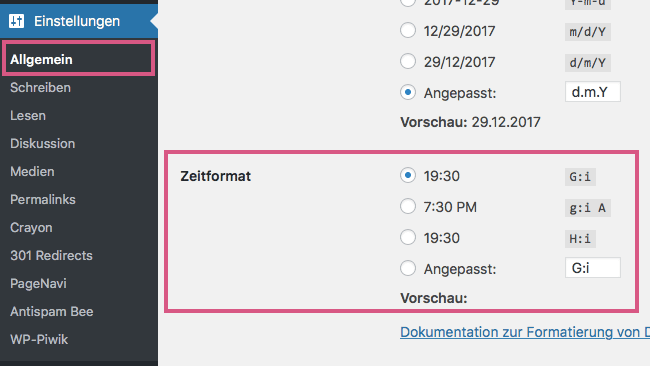 Change time zone with WordPress
Now the time is displayed in the correct format, but maybe not in the correct time zone. If your time is displayed incorrectly, you should check your time zone. Scroll up a little in the same window and set the time zone to Berlin (for German time).

Afterwards everything should fit. Don't forget to save the change.
After a fresh WordPress installation you should check some more settings. Have a look at our guide to the most important settings after the WordPress installation.
Still questions?
Suggestions for improvement or suggestions for further articles? Then use the comment function below this article!
We can also do the tutorial for you. Just send an inquiry to adfreak!